part of the fun.
GOING "TRAD" ON WHITE WATER
For many "trad" boaters, rivers are a first and enduring love - at least on forgiving rivers where the flow will do much of the work and where getting things wrong is just part of the fun.

Does our choice of "trad" canoe matter for rivers? Not always - but at the very least, a more manoeuvrable boat can make the difference between frustration and exhilaration!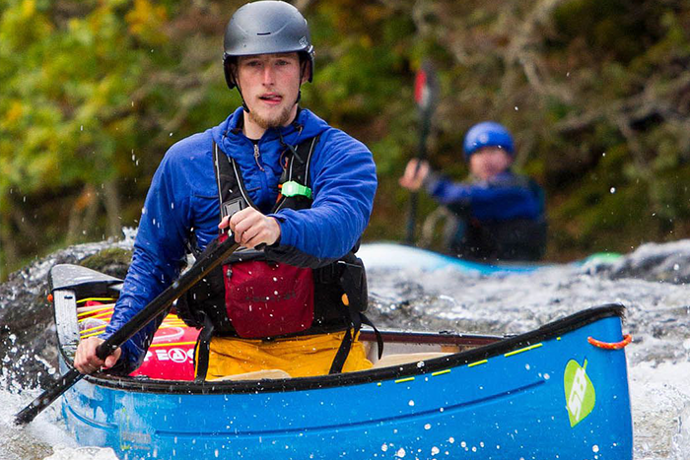 For some of us, one primary passion is tree lined ditches with obstacles - and a lot of us enjoy at least some level of playing around with "beyond the paddle" techniques: lining, tracking, poling, snubbing. Does craft choice matter? Maybe - but "trad" skills have been associated with everything up to and including classic, 20' long and flat bottomed wood and canvas canoes!
So far, so good - but within the tribe of trad boaters, a few of us who either really do love prefer making fun moves on bigger white water or who like to be able to get away with a questionable line even on comparatively easy white water. Either way, our priorities mean compromise: straighter running canoes are out and we're going to be attracted to "high line" variants!