Our ultimate boat?
ONE BOAT TO RULE THEM ALL?
Could we find one "trad" boat for everything we want to do? Quite possibly - but that's about knowing ourselves. Our ultimate boat? That would be the one we're going to grow to love as we make it part of how we do our "Trad" canoeing!

If we see the spirit of "trad" as problem solving we might embrace the challenges posed by almost any open canoe - but which compromises will ultimately be the ones will give us our best blend of smiles?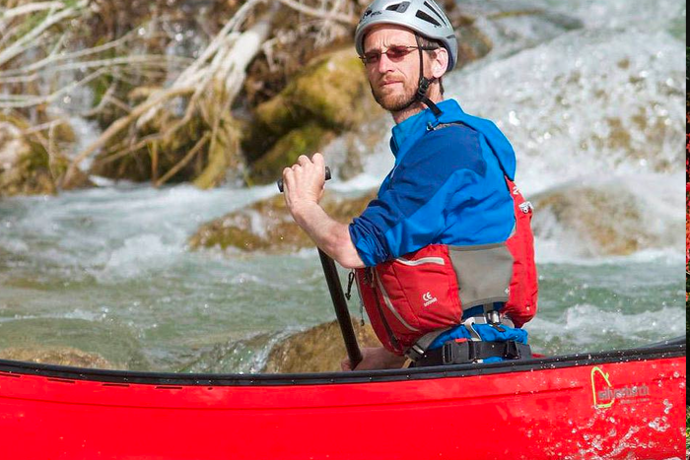 In a way, the Garrett and Alexandra Conover of "Beyond the Paddle" fame embody the spirit of British "Trad" boating - but their work centred on nursing traditional wood and canvas canoes down waterways in Maine. At other extremes we find enthusiasts for everything from coastal canoeing with no portages through upstream travel (with lots of manhandling) to what can look like just taking boats for interconnected (often long) walks.
Some will certainly embrace the challenge of doing everything (including rivers) in a lowline, straight running canoe that cuts through the breeze and is a joy to use solo on open water. That might be anything from a lightweight and delicate canoe to a monster which needs a trolley to launch or recover. Either might be a challenge on a river... but if that's your idea of a fun challenge then why not?  
At another extreme, if our first love is pushing our limits on rivers, we might (instead) embrace a canoe which is way more forgiving on white water and just accept the downsides elsewhere. Great - but does that mean a boat that's great to handle on big white water (quick to accelerate, nimble) or a tank that's designed to take hard hits and to resist wrapping?
Many of us might decide on a boat which would be our one boat to rule them all. We might not agree on what that boat looks like!