To suit us, not someone else!!!
CHOOSING A TRADITIONAL CANOE
What's best next if we are drawn by the romance of a craft which is "good enough" for everything from upstream travel and white water to open water crossings and expedition paddling?

In our imaginations, the open canoe may open onto visions of the Northern Forests of Canada - but "Trad" boating is as British as Lancashire Hotpot or Yorkshire Pudding.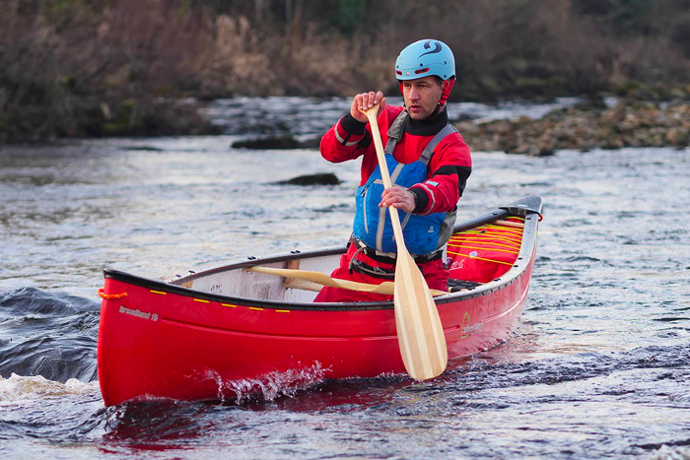 "Trad" is what we get when we revere an intense form of journeying, plus all the associated skills - and if this is what appeals to us, we're going to be after a quite specific style of canoe. 
Advocates of "Trad" may talk of a canoe which does everything, but at the heart of their enterprise we find compromise. The focus of skills is on managing with a craft which is way less than ideal for whatever we might be doing at the time - but which will still be just about ok for doing way-different things at other times!
In the ordinary, everyday world of journeying on rivers and open water we each have to make our own compromises - but which compromises should we prioritise?