If our activity is about the client-experience our craft make possible, we might have very different priorities to an enthusiast… but where getting away from one-size-fits-all adds to client experiences, Professional User choices are now on an unprecedented scale…
VARIETIES OF PROFESSIONAL USE
Professional use can including anything from canoe hire or centre-based taster sessions through to outfitting for guided trips.
Activity for novices, including unsupervised (e.g. hire) and supervised (e.g. taster sessions and short guided trips)

Developmental activity that's led by trained providers (e.g. coaches) and which perhaps targets more experienced canoeists

Journeying, including fully-outfitted independent expeditions and potentially-challenging guided expeditions.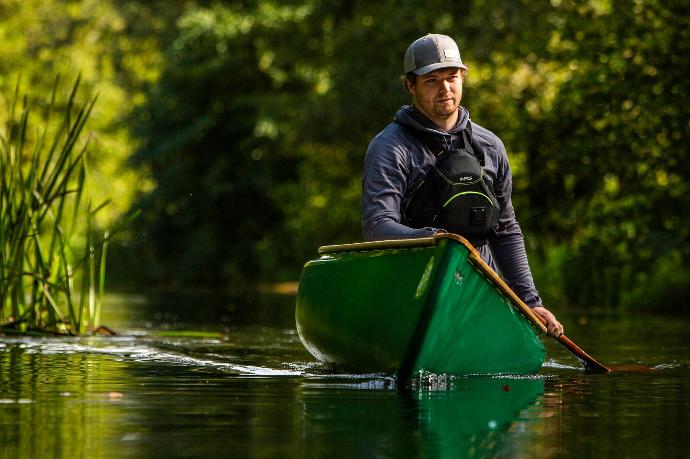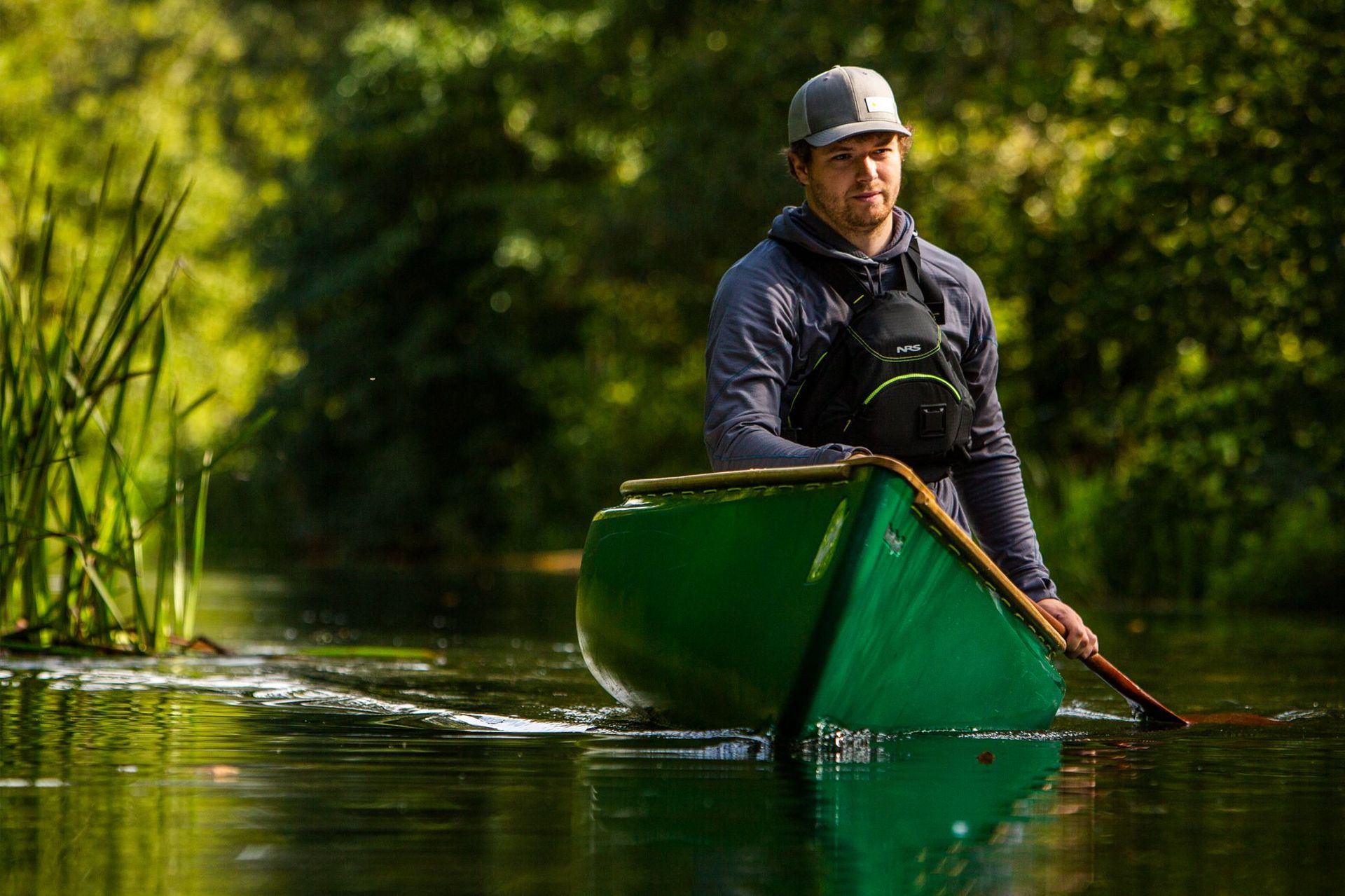 One tradition of Professional Use has always prioritised what a canoe makes possible (e.g. getting afloat with friends, or a journey). This has often been used as justification for a generic fleet of canoes, with skill-sets being used to ensure different users all get a quality experience from a generic craft.    
As in so many other fields, including kayaking, an argument can be made that craft should ideally be matched to each participant, and that this can open up new levels of inclusion and customer satisfaction. This might imply a range of canoes rather than a traditional fleet of one model.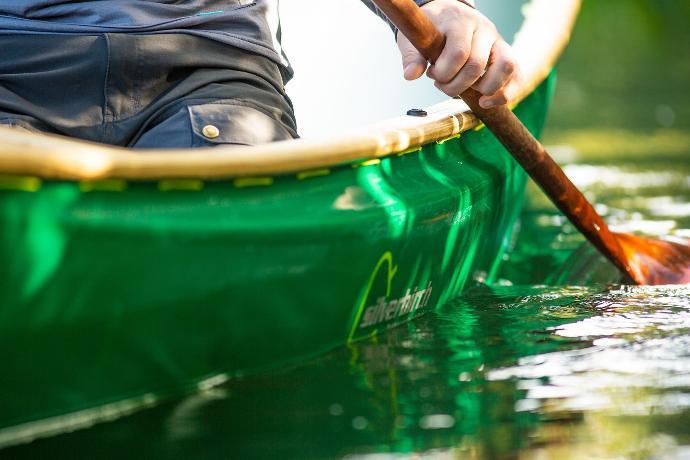 CANOES FOR PROFESSIONAL USE
Pro-user fleets may contain anything from Adirondack style pack canoes (for use with a double blade) to twin-hulled options such as Katakanu.
Traditional canoe fleets can include everything from 4m x 0.75m (13' x 30") pocket-tandems to large, multi-seat canoes designed for extended tripping… but most traditional canoe fleets focus on 4.3m (14') to 5.2m (17') canoes.
Our The Capacity of a Traditional Canoe blog is one starting point for choosing Traditional canoes, but hull shape can also matter to meeting the needs of all clients: no one canoe suits everyone equally well!

In some contexts (e.g. adult canoe hire to novices in mid-winter), clients might reasonably prioritise stability. For some, this might not involve compromise, but for others, it might suggest 1m+ (39.5"+) wide "sport" canoes, or rafted canoes, or fixed outriggers. Each solution for one is going to be less than optimal for others!
A whole range of craft might be suitable to perform safely for the duration of the activity/conditions and be matched to the skill level of the participant. Requirements should be worked out from the context, with reference to regional conventions and expectations.

HULL CONSTRUCTION (MATERIALS)
Depending on context, a professional user fleet might be anything from ultralight composite (e.g. for outfitters serving the Boundary Waters) to aluminium or an ABS plastic laminate (both familiar in outdoor centres).
Our choice of activity can lead our material choice, but so can our approach.
One approach which was once common started with hardwearing craft and acceptance that the hulls will have a hard life: in storage, in transport, in how they are used. As a rule, this has meant prioritising durability over weight and over other performance considerations.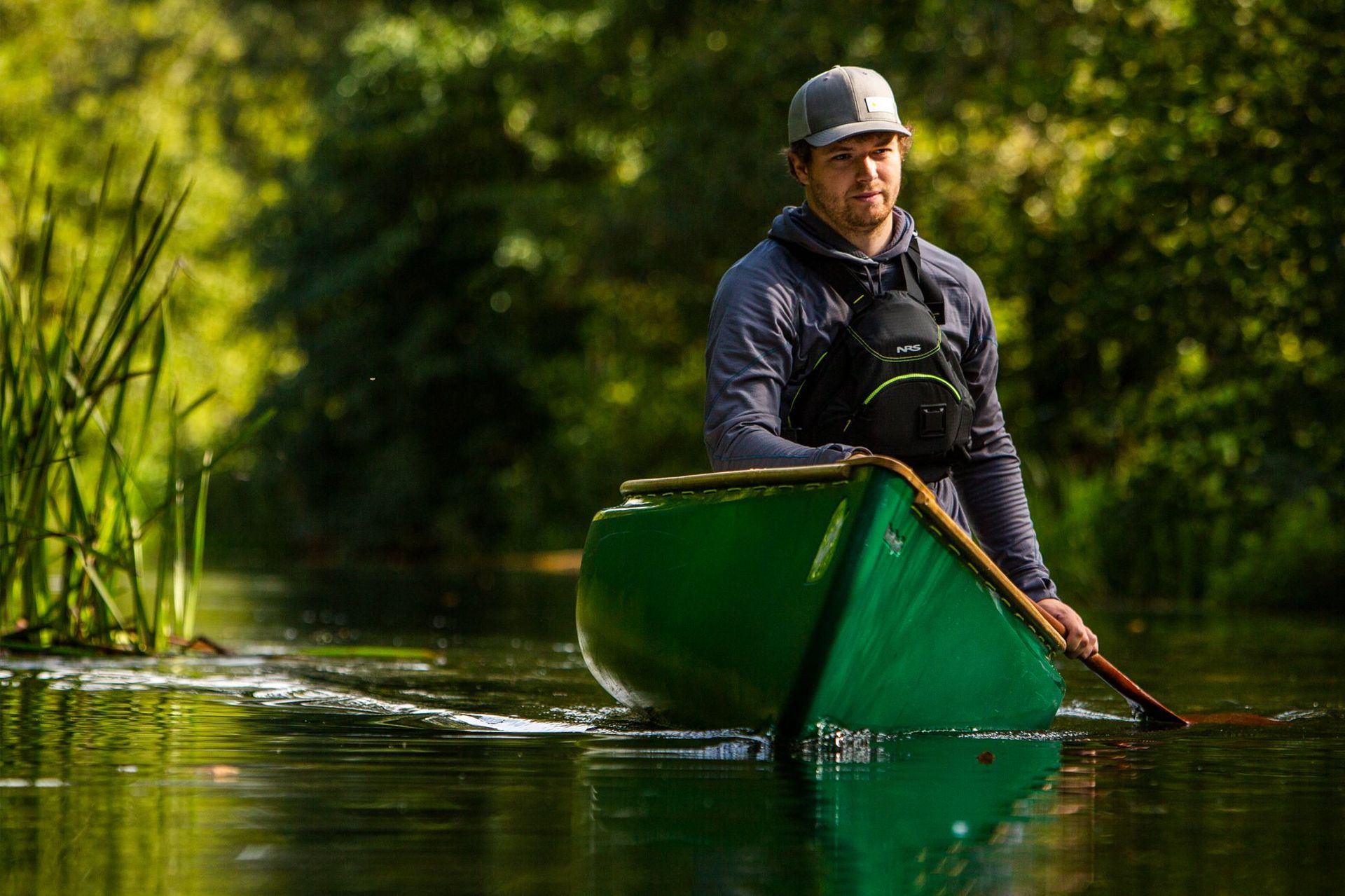 At the other end of the spectrum, outfitters and delivery centres may prioritise customer or client experience, with operating practices to ensure craft are handled appropriately, perhaps replacing bi-annually, so that consumer-oriented canoes are constantly refreshed prior to significant depreciation.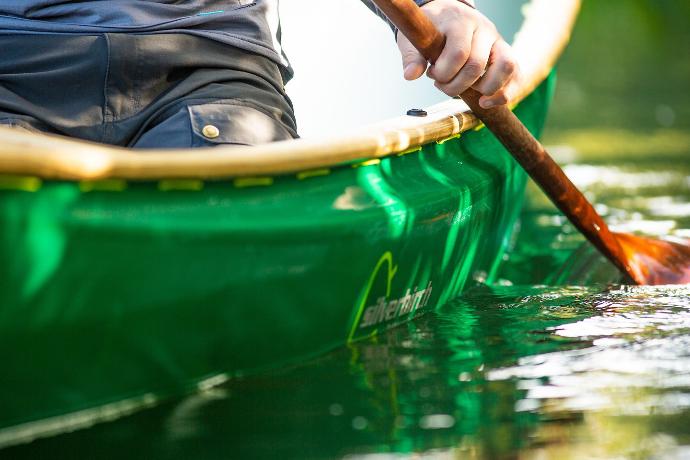 GUNWALES, SEATS AND THWARTS
As a rule, choice of trim level for Professional Use canoes come from many of the same considerations as for hull construction:
Vinyl or Aluminium Gunwales may be preferred where canoes are stored outside and/or are expected to have a hard life, but wooden gunwales may add to customer experience.

Wood Web Seats are a common standard in professional use boats, but some hard-use settings will go for PE seats (extremely tough), whereas high-end settings might prefer curved cane seats.
Depending on context, a Professional User canoe may be anything from minimalist to customised. For centre use, kneeling thwarts, sailing thwarts and deep disk yokes tend to be reserved for staff boats, but all might have a place in a training setting or when outfitting for more significant journeying.
Where Professional Users are able to offer high quality Canoe Care and Storage, a commercial case might be made for high-end outfitting such as wooden gunwales and curved cane seats, especially on more "enthusiast grade" hulls.
OUTFITTING FOR PRO-USER

 CANOES

Outfitting for novice use can raise different concerns to outfitting for enthusiast use, and such considerations generally drive the why of outfitting, including airbags, lacing and endloops of Professional Users

In many outdoor settings, standard operating procedures will require that professional boats are standardised, perhaps with painters on endloops (for rafted activity) and with end-block flotation (blocks or airbags).

Experienced professional guides may feel confident with almost any level of outfitting, but "good practice" conventions generally prevail.